Emily Cox has earned a reputation as one of the leading figures in Australian choral music. As well as being Brisbane Chorale's Music Director since 2003, she is founding Music Director of Canticum Chamber Choir. She has been on staff at the Queensland Conservatorium, Griffith University for many years and was until recently Choir Director at St Mary's Anglican Church, Kangaroo Point. As a conductor and chorus master with a diverse repertoire, Emily's work is demand with professional arts companies and festivals, and she also enjoys working as an adjudicator, and choral educator in a variety of settings. Highlights include her position as Chorusmaster for the Brisbane Mahler Chorus which performed with the Hamburg Philharmonic Orchestra and conductor Simone Young in 2012. A graduate of Dartmouth College (U.S.A.) and the Queensland Conservatorium of Music, Emily has had further training overseas, working closely with noted conductors such as Eric Ericson and Frieder Bernius, and most recently, Simon Halsey in Berlin. She will direct Handel's "Messiah" for the Queensland Symphony Orchestra in November, 2015.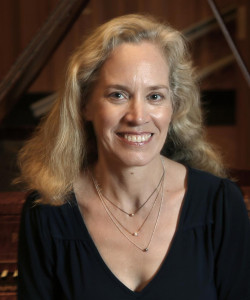 Justine Favell
Accompanist/
Assistant Chorus Master
Justine Favell is a graduate of the Queensland Conservatorium of Music with a Bachelor of Music and a Graduate Diploma in Piano Performance.
Since 1995, Justine has pursued her interest in the specialized area of accompanying choral music. She is principal accompanist for Brisbane Birralee Voices and Brisbane Chorale, and freelances with the Queensland Symphony Orchestra. She has accompanied the Brisbane Chorale continuously since 1995.
Justine also enjoys conducting various school choirs and is regularly asked to conduct massed school events for the Department of Education. She is on staff at the Qld Conservatorium as an accompanist for the Vocal Department and teaches the piano in her home studio. Justine is currently training to become a Kindermusik early childhood educator with the hope that she can spend some more time at home with her children.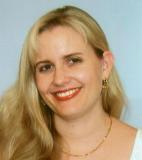 ---
Brisbane Chorale Inc.
Management Committee
Brisbane Chorale Inc. is an incorporated body under the Queensland Associations Incorporation Act 1981, operating under its own registered rules of association. Under those rules, an elected management committee is responsible for the operations of the Brisbane Chorale and the appointment of the professional music staff. The election is held at the annual general meeting of members.
The elected members are: President, Vice President, Secretary, Treasurer, Concert Manager, Marketing Manager and two General Members. The Music Director is also a member of the management committee. The management committee can appoint people to fulfil other duties, as required, to assist with the operations of the organisation.
Management Committee Position Descriptions:
---