Brisbane Chorale is a symphonic choir of over 100 voices based in Queensland, Australia, with a reputation for excellence in choral performance. Since its beginnings in 1983 as a new force in choral music, emerging from the amalgamation and expansion of existing choirs at the Queensland Conservatorium of Music, Brisbane Chorale has made its mark in the cultural landscape of Brisbane, Queensland and Australia. Its journey has been a story of many explorations of repertoire, events, and collaborations.
Brisbane Chorale regularly performs with the Queensland Symphony Orchestra and other major orchestras, choirs, performance organisations and festivals. Over many years Brisbane Chorale has participated in the Queensland Pops Orchestra's Best of British concerts, the 4MBS Festival of Classics, and the Queensland Performing Arts Centre's Spirit of Christmas concerts. Brisbane Chorale has performed Australian premieres, commissioned works from Australian composers and recorded works for Move Records and ABC Classics. Its repertoire is broad and extensive, and includes both the great choral works of classical music and more contemporary works. Highlights have included the world premiere of Elena Kats-Chernin's Symphonia Eluvium, a reflection of the Queensland floods, for the 2011 Brisbane Festival, Lord of the Rings – The Fellowship of the Ring in 2012, and the Dr Who Symphonic Spectacular presented by the Queensland Symphony Orchestra and BBC in 2014.
Today, Brisbane Chorale is a popular fixture in the music calendar of the city, and beyond, that enjoys bringing the joy, wonder and beauty of great choral works by composers past and present to audiences.
Brisbane Chorale also greatly appreciates and takes pride in maintaining its strong links with the Queensland Conservatorium, Griffith University.
Read more of our story in Brisbane Chorale – Our Journey.
For more than 30 years Brisbane Chorale has seen several major phases of strategic development, including the establishment of Brisbane Chorale as a community choir by the Queensland Conservatorium and our growth towards incorporation as Brisbane Chorale Inc. in 1997. Our strategic direction has focused on our product, the Brisbane Chorale symphonic choir, maintaining mutually beneficial associations with the Queensland Conservatorium and key performance partners and perfecting what we are.
The world of classical music entertainment is changing. It is important we prepare for this changing environment and that our future direction, strategies and programmes of Brisbane Chorale Inc. be carefully considered and changes put in place to address the requirements of the market place for our product, the Brisbane Chorale.
Our strategic priorities involve enriching our community, strengthening financial sustainability, having inspired artistic planning, dynamic rehearsals and operations, reconfigured governance structures and penetrating new markets.
Find full details of our strategic directions in the Brisbane Chorale Inc. Strategic Plan 2019 – 2023
In 2008 Brisbane Chorale turned 25 years old. At the anniversary celebration in October 2008 a video message from Dr Roy Wales, founder and inaugural Director of Brisbane Chorale, was played to the assembled company.
Fun
We believe our experience with Brisbane Chorale should be joyful. We enjoy the health benefits of choral singing. We have fun while maintaining the quality of our music.
Quality
We embrace the highest levels of artistic expression and professionalism. We encourage choristers to stretch their boundaries and creativity. We are committed to supporting and inspiring choral singers. We believe that our professionalism is vital to maintaining a robust and prosperous arts community.
Artistic
We inspire people of all ages to develop an appreciation for the choral arts. We provide educational enrichment for the people we touch. We collaborate with other arts organisations to provide our audiences with extraordinary musical experiences.
Social engagement
We enjoy the regular contact with people who share our passion for choral singing. We value the joy, teamwork, support and friendships it brings. We share our joy of choral singing with our families and friends and provide them with opportunities to be involved. We enrich our community and those who support us. We believe that choral singing can bring about positive social change and well-being.
Planning
We share commitment to Brisbane Chorale and plan for a sustainable association that uses our collective intelligence. We value sound organizational governance, operational efficiency and fiscal discipline.
Frequently asked questions
Meet the people who work tirelessly together to keep our music going…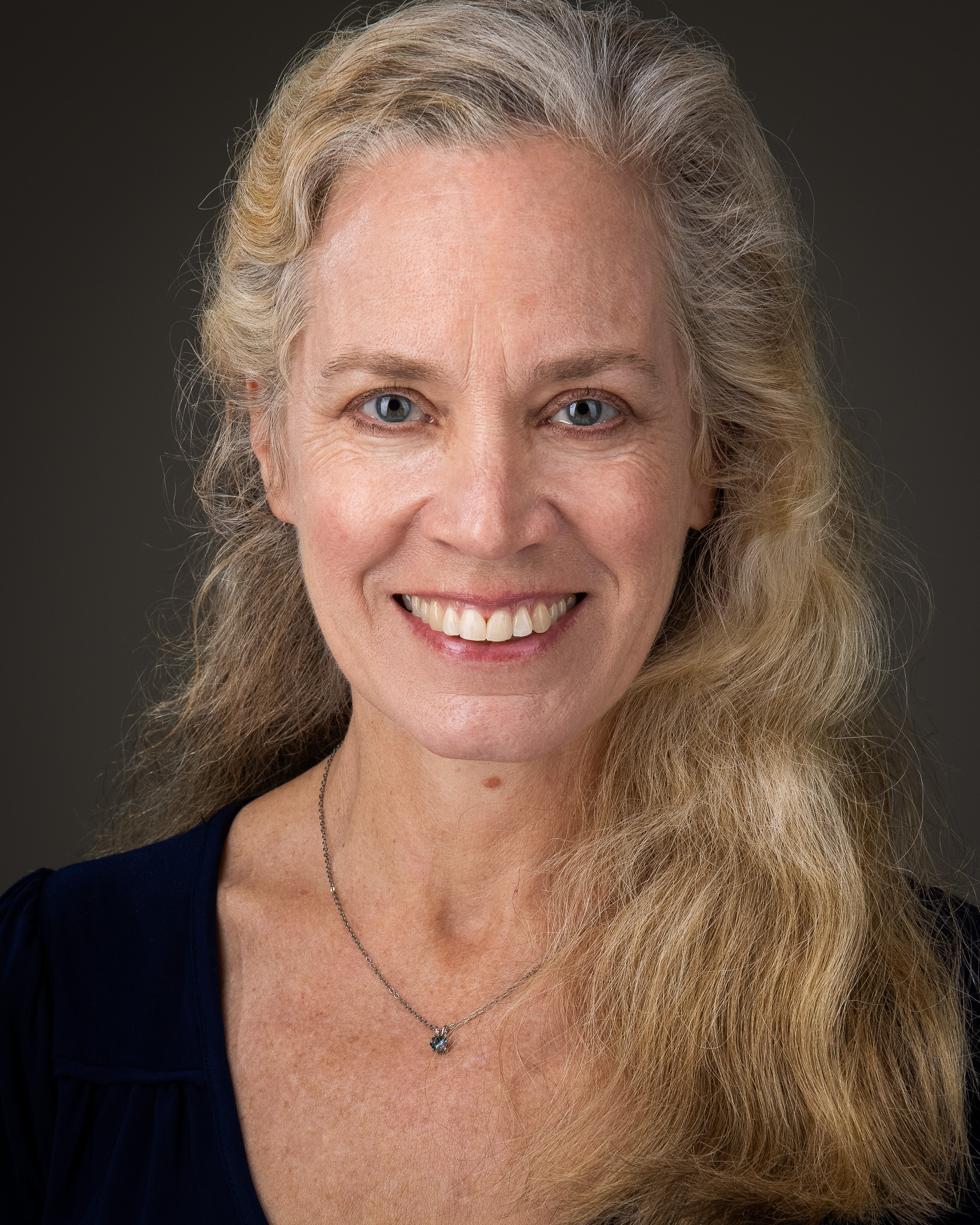 Emily Cox AM
Music Director
Known for sensitive, authoritative musical interpretations and inspirational conducting, Emily Cox is one of Australia's leading choral musicians, exploring diverse and challenging repertoire in her varied roles as conductor and chorusmaster. Specialising in the performance of the choral/symphonic repertoire and virtuosic chamber choral repertoire, she has been Music Director of Brisbane Chorale since 2003, and is founding Music Director of the acclaimed Canticum Chamber Choir.
Emily has conducted a diverse range of works including Bach St John Passion and Christmas Oratorio, Mendelssohn Elijah, Brahms Ein deutsches Requiem (two-piano version), Monteverdi Vespers, Walton Belshazzar's Feast, Beethoven Mass in C, Mozart Mass in c minor, Orff Carmina Burana, Stravinsky Les Noces, Elgar The Dream of Gerontius, Vaughan Williams A Sea Symphony, Fauré Requiem, Rachmaninov Vespers, and Pärt Passio.
American born and educated, Emily studied at the Queensland Conservatorium and in Europe with renowned conductors, including Eric Ericson, Frieder Bernius, and most recently Simon Halsey in Berlin where she was a member of the Professional Panel of the Rundfunkchor Berlin International Masterclass. Musical highlights of recent years include conducting the Queensland Symphony Orchestra's 2015 performance of Handel's Messiah with Brisbane Chorale, her role as Chorusmaster of the Brisbane Mahler Chorus in the Helpmann Award-nominated performance of Mahler's Symphony No. 2 with Hamburg Philharmonic Orchestra under Simone Young, and her leadership of Canticum in Brisbane Baroque 2015 and in 2016 as Music Director of the acclaimed production "Women of the Pietà".
Emily's innovative programming, and her reputation both as a creative musical collaborator and as a dynamic interpreter of music from the renaissance to the present day, place her in demand by professional arts companies and festivals.
She was recognised in the 2020 Australia Day Honours as Member of the Order of Australia (AM) for "significant service to the performing arts through choral music".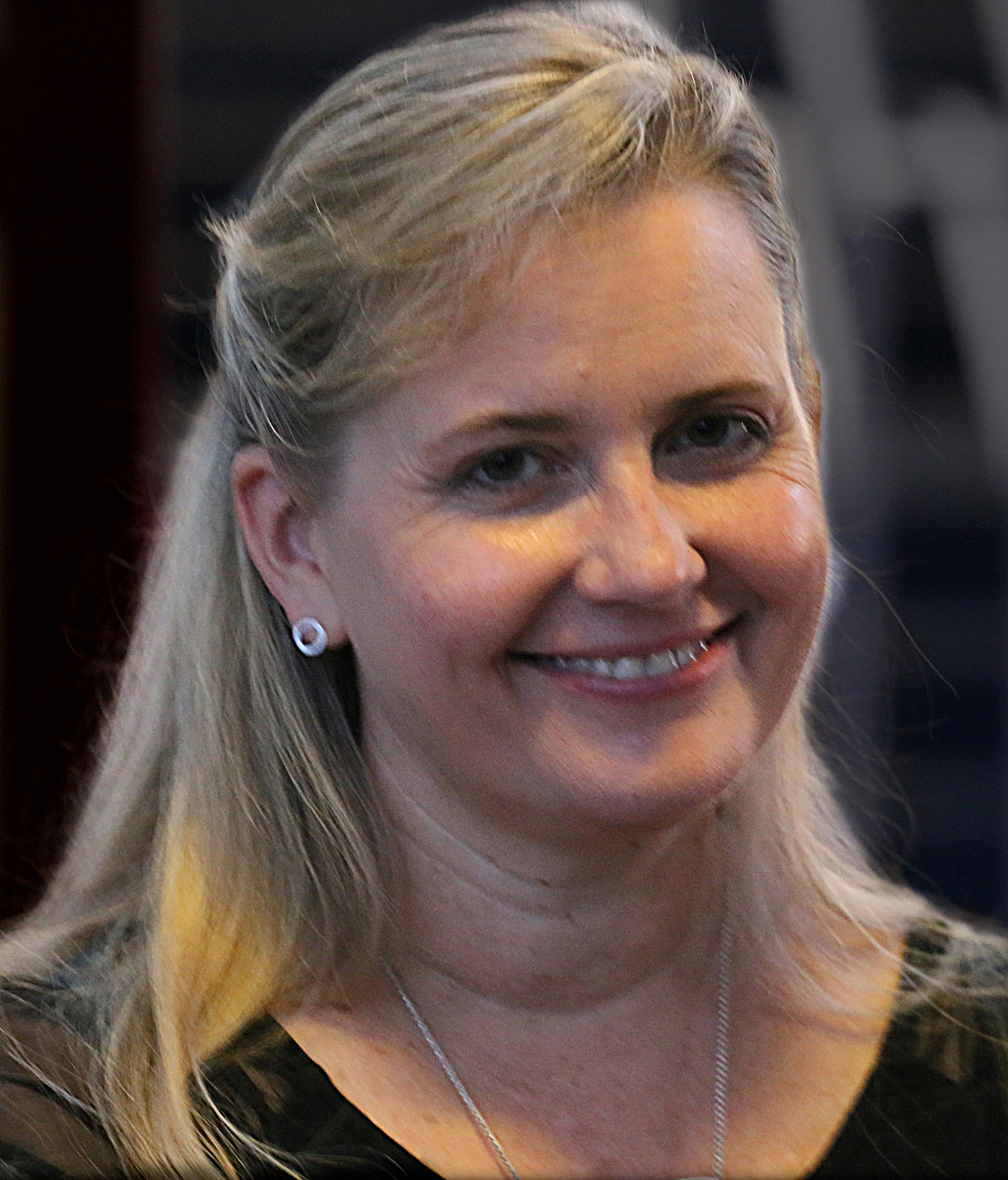 Justine Favell
Accompanist &

Assistant Chorus Master
Justine Favell is a graduate of the Queensland Conservatorium of Music with a Bachelor of Music and a Graduate Diploma in Piano Performance.
Since 1995, Justine has pursued her interest in the specialized area of accompanying choral music. She is principal accompanist for Brisbane Birralee Voices and Brisbane Chorale, and freelances with the Queensland Symphony Orchestra. She has accompanied the Brisbane Chorale continuously since 1995.
Justine also enjoys conducting various school choirs and is regularly asked to conduct massed school events for the Department of Education. She is on staff at the Qld Conservatorium as an accompanist for the Vocal Department and teaches the piano in her home studio. Justine is currently training to become a Kindermusik early childhood educator with the hope that she can spend some more time at home with her children.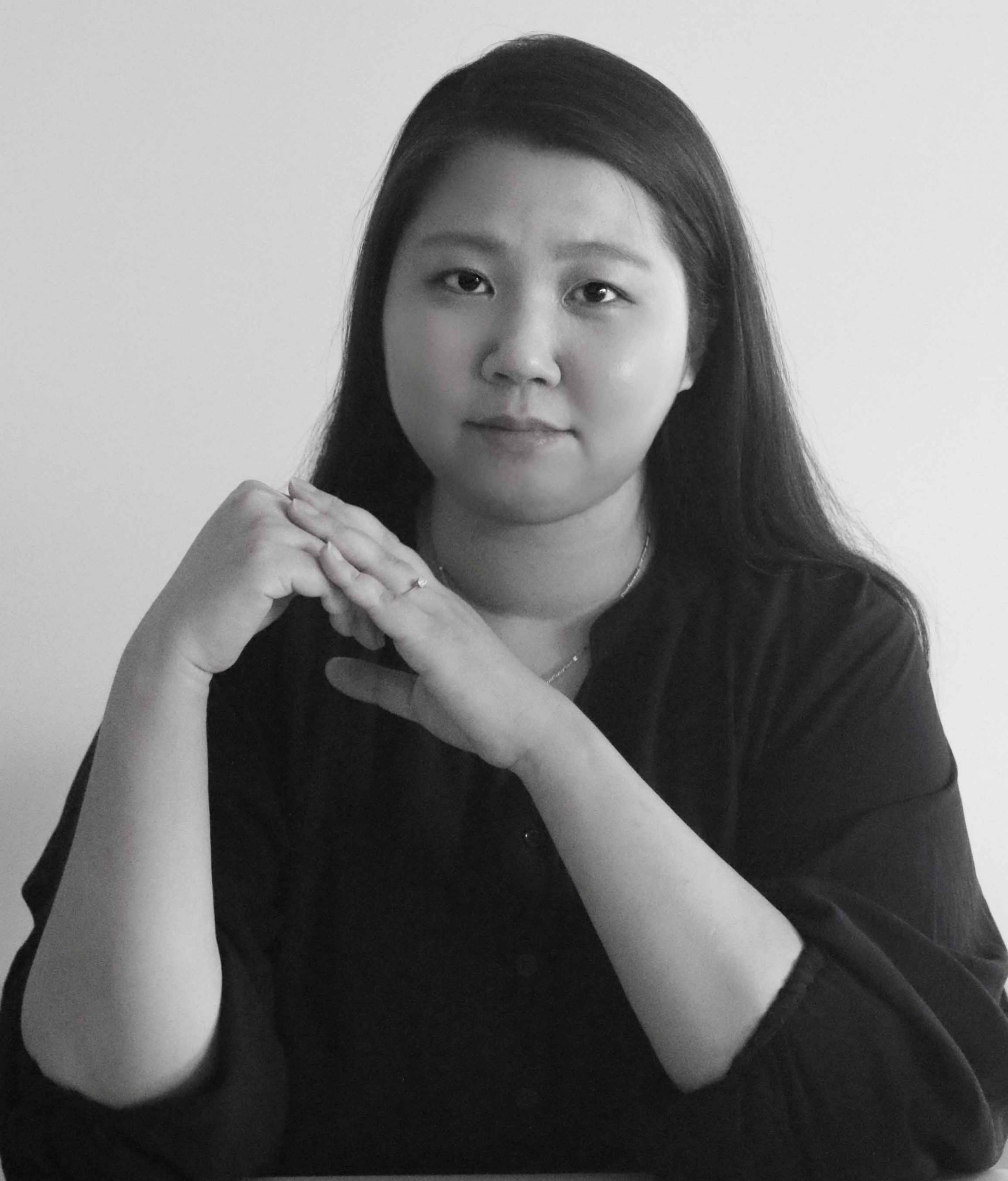 Chloe Han
ASSISTANT CONDUCTOR
Chloe Han received a scholarship for a Bachelor of Music, which she studied in South Korea. In recognition of her ability, Chloe worked as a soprano soloist and assistant conductor of various choirs whilst still a student. During this time, she also formed her own choir, the Elohim Singers, in which she gathered other skilled students to create beautiful music at various events and community functions at which they were invited to perform.
Chloe continued to build her choir experiences through tours of South Korea and eight European countries. She then completed additional studies in the genre of contemporary African American gospel, highlighting her continued passion for learning and exploring new styles of music.
Since arriving in Queensland, Chloe has immersed herself in the classical music scene and is an active member of Canticum Chamber Choir and Brisbane Chorale. She also imparts her rich musical experience as a private singing tutor and as founder of Bel Canto Singers in the Moreton Bay Region.
You can support the Chorale in continuing these worthwhile programs. You can contribute financially, through tax-deductible donations, bequests, or business partnerships. Find out how here.
The Chorale values any contribution, however small. 
Brisbane Chorale is honoured to have two distinguished patrons. 
Dr Sallyanne Atkinson AO – BA, FAIM, FAICD
Dr Atkinson was the first and so far only female Lord Mayor of Brisbane and in her term of office placed a strong emphasis on the cultural life of the city.
She is now an elected graduate representative on the Queensland University Senate, on the board of the Queensland Brain Institute and has been Chair of the Museum of Brisbane as well as President of Women's College.
Sallyanne places a high value on education, community and well-being and is committed to promoting the value of music-making to all ages. With her background as a leader and negotiator, Sallyanne brings a wealth of experience to support Brisbane Chorale in these challenging times for arts organisations.
Dr Roy Wales
Dr Wales, as then Director of the Queensland Conservatorium of Music, founded Brisbane Chorale in 1983. He was its inaugural Music Director, guiding the new organisation through its first few years until 1987, when he left to take up a position in England. His vitality and vision propelled the new organisation into a respected and valued position in Brisbane's musical scene as a major symphonic choir.
Brisbane Chorale was also honoured to have had as former patron the late Professor Alan Mackay-Sim AM. Alan was a valued member of the choir for several years. As a biomedical scientist, his research at Griffith University, Queensland, was in the field of stem cells, which has contributed to the treatment of spinal cord injuries. In recognition of the significance of this work, he was awarded the title of Australian of the Year In 2017. Further recognition came in the 2021 Queen's Birthday Honours, when he was appointed a Member of the Order of Australia, for "significant service to tertiary education, and to biomedical science". With his passing in January 2023 he has left a huge legacy of scientific and medical innovation, as well as the memory of outstanding personal connection to everyone who knew him in Chorale. 
The Chorale is proud to be associated with these leading figures in the cultural and scientific fields of Brisbane, and globally. The difference between their fields reflects the diversity within the choir itself, and also in the local community which the Chorale aims to serve through its music.
Choir Management - Brisbane Chorale Inc.
Brisbane Chorale Inc. is an incorporated body under the Queensland Associations Incorporation Act 1981, operating under its own registered rules of association. Under those rules, an elected management committee is responsible for the operations of the Brisbane Chorale and the appointment of the professional music staff. The election is held at the annual general meeting of members.
The elected members are: President, Vice President, Secretary, Treasurer, Concert Manager, Marketing Manager and two General Members. The Music Director is also a member of the management committee. The management committee can appoint people to fulfil other duties, as required, to assist with the operations of the organisation.